Ever since London was founded by the Romans over two millennia ago, the city has been constantly growing and changing its form.
The latest addition to London's skyline is the shard; it's an almost surreal site – like some alien monument piercing the sky, dwarfing the city around it. It is in fact the tallest building in Europe (for now at least.) I'm not quite sure how I feel about it, but there's certainly no ignoring it!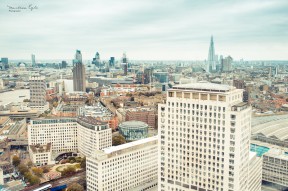 For landscape photographers or those just looking for a magnificent sight I highly recommend a trip on the London-Eye.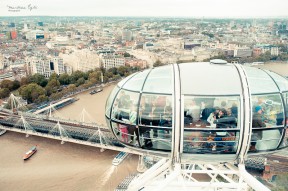 "Every great architect is – necessarily – a great poet. He must be a great original interpreter of his time, his day, his age." Frank Lloyd Wright, American architect